We provide plans, parts, kits, and builders assistance for the construction and completion of
Molt Taylor's Mini-IMP and Micro-IMP amateur-built aircraft.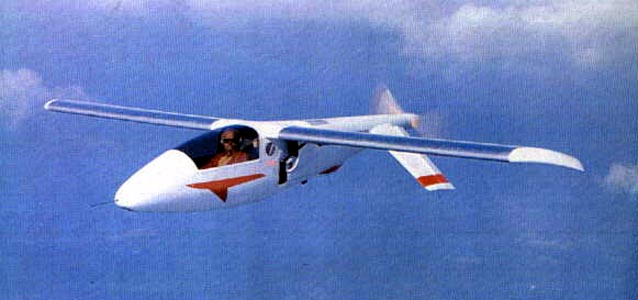 During the energy crisis of the mid 1970's Moulton B. (Molt) Taylor , designer of the certified Aerocar, the Coot Amphibian, the IMP, and many other aircraft for the US Navy during W.W.II, decided to turn his many talents to a small, easy-to-build, light plane which focused on maximum cruise speed and efficiency. The result is the Taylor Mini-IMP.
The Mini-IMP is a "second generation" version of the original, 2+2 place, Taylor IMP (an acronym for Independently Made Plane) homebuilt aircraft. This original version proved to be too complicated and too costly to build for the "average" homebuilder. Accordingly, since the IMP offered great opportunity for further simplification, and had the potential of giving performance equal to or better than some of the other "mini" designs being offered at the time, it was decided to scale the IMP configuration down to a single-place design, to design it to accommodate a great variety of engines, and to further simplify it's construction. The Mini-IMP was the result.
The Mini-IMP Aircraft Company has been formed to keep the aircraft design available, to provide builder support and to further promote this wonderful aircraft design.
Contact Us:
Telephone:

817-689-3778

Postal address:

PO Box 2011, Weatherford, TX. 76086

Or fly in and see us at; Hicks Field (T67), Hangar #345, Saginaw, TX

Join our FREE email discussion group. Enter your email address and click the button

Electronic mail:

General Information: info@mini-imp.com
Customer Support: GSJames@mini-imp.com
Webmaster: GSJames@mini-imp.com

Join the EAA TODAY! Click on the Logo!